Make good agreement templates
The GasFields Commission Queensland has developed four types of make good agreements for use by bore owners and industry.
The templates are intended to be used as a starting point for negotiations between a tenure holder and a bore owner and create common ground from which a make good agreement can be produced.
Templates:
The decision table below can be used as a guide to determine which make good agreement template to use based on the outcome of the bore assessment.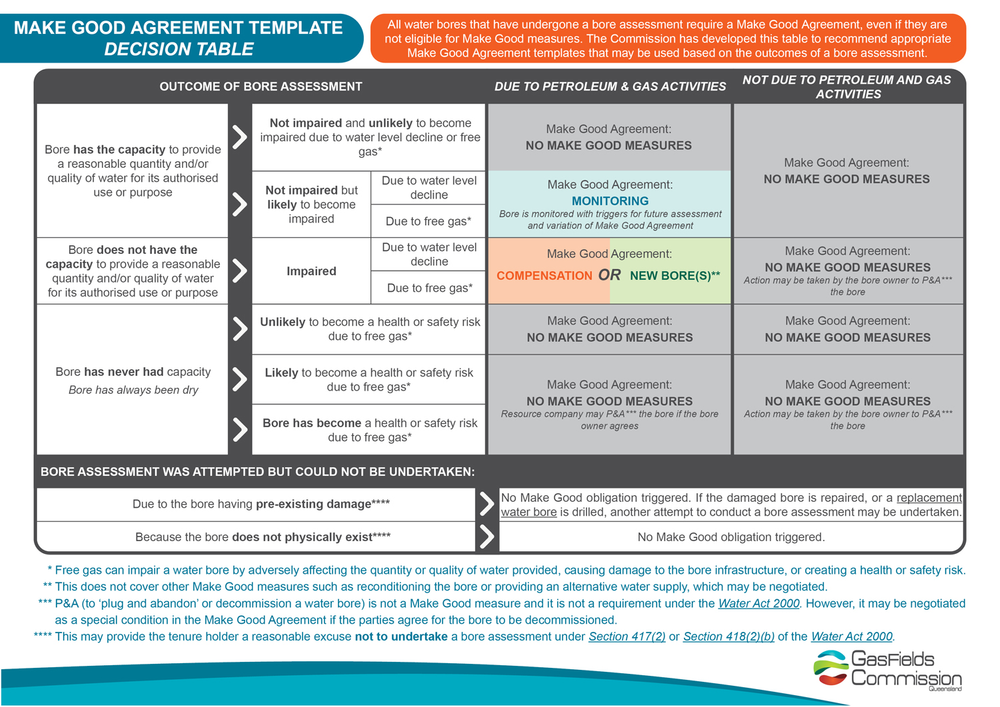 Important resources:

Need to contact someone?
Department of Natural Resources, Mines and Energy
Department of Environment and Science